'Pell Scholarships' Development Educator Bursaries
The "Pell Scholar" bursaries meet all or some of the course fees for credit union activists wanting to attend Development Education (DE) courses; held worldwide - a list can be seen here. Since 2015, some 22 "Pell Scholars" from 14 countries have graduated courses held in Africa, Asia, the Caribbean, Europe and North America.
Over an intense 5 or 6 day period, DE courses provide a total immersion in credit union history, philosophy, corporate governance and operational activity, developing new and latent skills in all who attend; imbuing them with practical co-operation, their place in social economy and impact on society.
Graduate Development Educators are the "strivers" and "doers" of the credit union movement, the natural leaders and advocates who can identify societal needs and deliver solutions.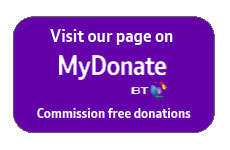 Appeal for donations to the "Pell Scholar" Bursary Fund via MYDONATE
The good news is the growing demand for bursaries from around the world, however funds available are diminishing and, sadly, a ceiling has had to be set on the number granted as well as amounts given in individual cases. So, in addition to its annual fundraising event - the "Credit Union Oscars" - the ICULD&E Foundation is now registered with British Telecom's "MyDonate" online fundraising site (chosen because "MyDonate" is a free not-for-profit service, part of BT's commitment to raise £1 billion for good causes by 2020.)
The ICULDEF is about "credit union leaders of today building those of tomorrow" – please click on the "MyDonate" button to donate what ever you can to help us in spreading the unique credit union difference and bringing its benefits to all.